If you know me, you know I'm not a very good bike racer. I'm built to be a football player. Totally kidding, I'm not built for athletic activity. Thankfully, for my arteries, I enjoy sports (does this counteract my love for sweet and sour chicken? questionable)
I've spent a lot of this off season doing things off the bike (ok, I mostly spent time studying for the CFA, but that is neither here nor there.) I became the Treasurer of the
Illinois Cycling Association
, I did whatever I could to whore out the talents and intangible property of Rhythm Racing in an attempt to get new sponsors (with questionable success), and I spent countless hours reading about transfers, team training camps, new equipment sponsors, and even some boring stuff about doping. This is a long transition to my next point. I am really good at picking race winners.
Totally kidding. In the past couple of years, I have gauged my race picking success through my performance on
Rouleur Derby
. If you haven't been on Rouleur Derby, quit being silly. It is fun, challenging, and supporting Luke is good karma (you probably still owe him for all the years he ran CBR, let's be honest). I knew when I picked Nick Nuyens to win Flanders last year, I had a gift. Well, maybe that was a shot in the dark that made me look good. But, I still take pride in picking Todd Wells to win the 2011 US CX Championships. In the same vein, I still take pride in betting the farm against Cadel in last year's Tour. That worked out well.
So I decided to start writing about cycling again. Just this time, not about myself. People like this blog. I don't know why, I think they're insane. But ask and you shall receive. This might be the only post I write this year. This might be the start of something awesome. In a year, I might be the next
Neil Browne
. Ok, I hope I forget that I wrote that sentence by the time I get to the end of this and click "publish".
After a four paragraph intro (I don't mean paragraph in the correct
grammatical
sense, don't get me wrong), I think we are ready to get started.
DJ Wheel Crusher was born a about three years ago when I started riding a road bike. I weighed way too much to ride a road bike (in reality, I still do) and I was riding factory built, crap wheels. I became notorious for breaking them. There's nothing better than being 30 miles from home and breaking a spoke. Rhythm is sponsored by the best wheel builder on the planet,

Psimet

, but that didn't stop me from

totaling

a hand-built, 32 spoke,

RR585

wheel last year (on a solo training ride...)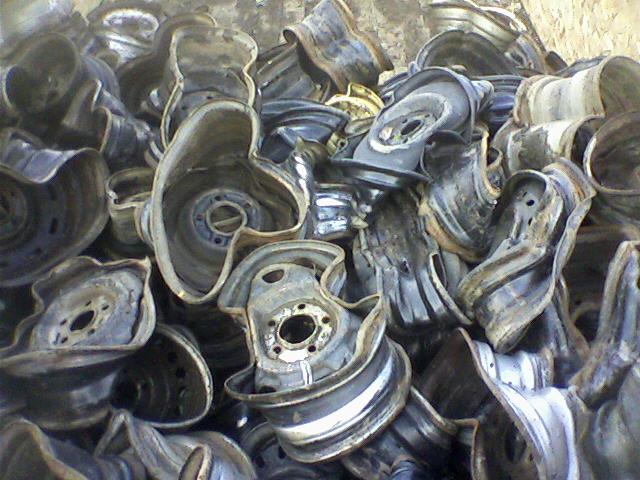 Without further ado, time for DJ Wheel Crusher's race picks for the week.
This weekend, our favorite Pro Tour, Pro Conti teams, and some random team from Columbia are taking on a random Italian race chalk-full of history (sorry for the pun). Strade-Bianche is mostly famous because a big part of the race takes place on crappy dirt roads. For the local Illinois riders, basically, a bunch of Italians copied Leland. I'll be honest, I like to ride on either pavement or grass/dirt, that's it. Gravel and stuff that isn't called gravel but is basically the same thing, scare the s*** out of me. Why people want to race on this is beyond me. Either way, I guess guys that are getting paid to race on gravel are all for it because some of the biggest names in cycling with be at Strade this weekend. From what I can tell, the course includes a fair amount of hills and a downhill sprint. Sounds pretty much like the Burlington Road Race plus a bit of gravel and no center-line rule. Since I have raced Burlington, I have an inside view of what Philippe, Christian, and the guys will be faced with on Saturday. Here are my picks:
DJ Wheel Crusher's 5 Spoke Favorites:
Roman Kreuziger - this former Czech phenom (he's still Czech, just not as much of a phenom anymore) moved over to Astana last year after shining on Liquigas but having to race in the shadow of other badasses like Basso and Pellizotti. Kreuziger's lack of success becoming a real GC contender in the grand tours has me convinced that this is his race. Plus, I think he lives in Italy.

Philippe Gilbert - I don't really think Gilbert is going to win this race. The problem is that he can if he wants to. So if he decides he wants it, I'd look like an idiot not putting him here.
DJ Wheel Crusher's 4 Spoke Favorites:
Peter Sagan - Sagan would be a 5 Spoke favorite, but I suspect he might have to ride for Nibali at some point. I don't think Nibali is in condition to win this race, or really wants to, but Italian politics are confusing and weird. That said, when Nibali gets dropped and Sagan realizes he's the only one left, he will proceed to crush everyone in the sprint (never heard that story before...)

Giovanni Visconti - Visconti is an Italian on a Spanish team. That's important because this race is in Italy, and Spain, as a country, is not doing well. The guys on Movistar could be riding for a job every race, especially if their entire country folds (although Lance might bail out the cycling teams, he does stuff like that). Movistar has had a quiet start to the season, and I wouldn't be surprised if Visconti threw together some old-guy-magic on Saturday. (I looked, he's actually 29, wonder who I confused him with...)
DJ Wheel Crusher's 3 Spoke Favorites:
Fabian Cancellara - it's really, really trite to mention Fab in classics picks. Sorry. Basically, I'm thinking if he gets into a small group, he'll turn on his "engine" and ride away. I don't think he'll get in a small group, and if the better climbers start kicking each other in the nuts on the gravel hills, Fab might be out of his element, but if they let him stick around, things might get weird.

Ryder Hesjedal - I'm a pretty big Ryder fan boy, but this pick is real. Ryder has the legs to win this race and I think he should. He crushed in the 1 day Canadian races last year, mostly because he was Canadian. But my hope is that he realized in those races that Grand Tours are for weirdos like Cuddles and he should start crushing hilly classics. Come on Hes-J!
DJ Wheel Crusher's Dark Horse:
Darwin Atapuma-Hurtado - why? Well, for starters, his name is Darwin. He probably has no chance of winning this race. He races on a Columbian team I've never heard of. Ok, I couldn't name any other Columbian team right now. He has probably never seen hills as small as the ones in Strade. But he could easily find himself in a break, and if he can escape from the break, the guys in the peloton might completely forget about him and accidentally race for second.
Tune in next week when I will talk about a race I actually know something about and recap my successes/failures of the weekend.